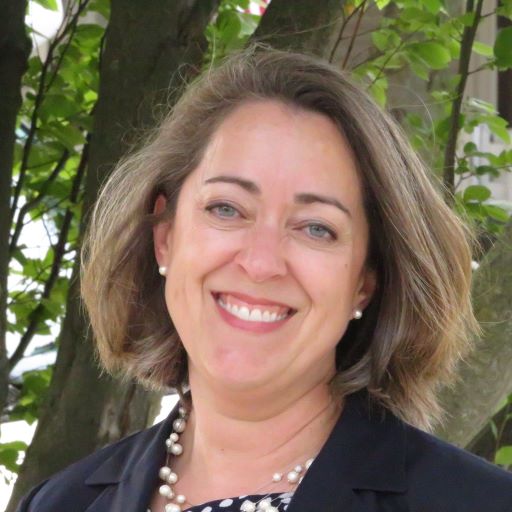 Through Emily's twenty-year career, a common thread of her experience has been supporting organizations navigate change. From her internship at Walt Disney World's Animal Kingdom, where she designed a human resources analysis of a new team management structure, to her most-recent work with strategic planning at transit agencies, she has promoted adaptive thinking and embraced change as opportunity.
As the spouse of a now-retired military officer, Emily has lived and worked in many interesting places spanning half the globe. As many military spouses can attest, moves happen frequently – and often to unexpected places at unexpected times. While living with constant change could seem overwhelming to some, Emily saw her family's moves as opportunities to learn and truly grew to appreciate change. She honed her ability to hit the ground running to make the most of each new experience – adapting quickly to new work environments and thriving in roles as diverse as managing an overseas branch of a credit union to developing and obtaining funding for innovative workforce transportation projects.
Originally from Northeast Ohio, Emily and her family relocated to the Buckeye State in 2019. Having experienced such a range of places and work environments, she gained first-hand knowledge of the importance of workplace policies that support adaptive thinking and life-work balance. In an era when more women hold advanced degrees than men, Emily sees a critical need to provide meaningful and flexible ways for women who frequently relocate or have changing family needs to contribute to the economy.
Her work experience includes:
Strategic Planning
Grant Writing
Management
Consulting
Public Speaking
Economic Development and Real Estate Finance
Her current work focus is supporting effective change in organizations, addressing issues such as
Helping communities thrive by developing actionable strategies
Supporting regional vitality through innovative partnerships
Mitigating the impact of "The Silver Tsunami" in government agencies
Creating career-enabling opportunities for Military Spouses
Promoting flexible work for women with advanced degrees
---
Ascend provides total project management and includes a full spectrum of management and executive services to organizations.
Our topic areas of expertise include Workforce Development, Small Business Support, Youth Development and Government and Non-Profit Management
Email us today at hello@ascendadvise.com to have coffee or a phone call to talk about your needs and how we can help