We are in an age of social media and content marketing campaigns that require much more than a one-pager of news that you print and handout to your clients and stakeholders.
Over the last ten years, content and digital marketing have completely changed what it means to build awareness for your nonprofit and its mission.
You are no longer competing locally, but globally, for stakeholder attention. You need to adapt your message to various audiences to gain and communicate your specific call to action. Moreover, the constant flow of data and information means you have 15 seconds, YES 15 seconds, to win the attention of a reader and engage them via your website and less than that when you send an e-news blast (more like 6 seconds).
According to Time Magazine, Chartbeat looked at deep user behavior across 2 billion visits across the web over the course of a month and found that most people who click don't read. In fact, a stunning 55% spent fewer than 15 seconds actively on a page. The stats get a little better if you filter purely for article pages, but even then, one in every three visitors spend less than 15 seconds reading articles.
So how do you create stronger awareness for your nonprofit and increase visibility?
Here are two tips:
TIP ONE: BE PART OF THE RIGHT CONVERSATIONS
You need to build awareness and visibility among people that care about your issue: peers seeking to advance parallel missions; potential funders. Online this may mean sharing content rich articles or photographs that allow people to join in the community.
Instagram Standout: Goats of Anarchy 11.5 million followers
Cute Instagram posts of goats alongside stories of goat rescue – appeal to a broad base of individuals – drawn together by a shared fascination with goats. Goats of Anarchy isn't unique in its service delivery – but unique in their ability to build their profile and their community. Their targeted approach and message enable Goats of Anarchy to accomplish more and establish themselves as a significant advocate for rescued farm animals.
Offline this tip comes into play through positioning senior leaders as expert speakers. Make a list of the influential circles of donors and advocates in your community. Are you at the table? What conversations are happening that you need to make sure you influence?
TIP TWO: TELL YOUR STORY, TELL IT WELL & TELL IT OFTEN
Think about your favorite story and consider why you remember it and what you remember.
As an example, I took my children to see the Phantom of the Opera when they were 3-and 4-years-old, thinking the music and pageantry would be as breathtaking to them as it was to me.
What I forgot about the story was the dark side of the phantom including the moment he kills a stagehand by hanging. (Yes, I did win Mother of the Year that year. Thank you.)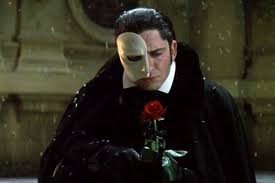 My point is the story I remembered had me romanticizing about a guy who was so enraptured with a woman that he creates beautiful music for her versus a sociopath who kills anyone standing in his way of music-making with the beautiful woman.
To tell your story requires you to identify the audience you are speaking to and requires you to convey your promise to them effectively. Your mission is your promise.
A fellow grant writer, Nicole Mercho Sibilski of Nashville, TN offered her best advice as, "Using pictures (when possible) and quotes (especially from cute kids) can go a long way towards humanizing a program!"
For clients, your story needs to focus on how YOU can help THEM. For supporters, your story needs to focus on how THEY can help your clients.
Creating stories that speak to your various audiences can then be used repeatedly in multiple formats and for a variety of marketing tools. You should communicate with your stakeholders often (squeaky wheel gets the grease!)
You need to design a marketing plan that incorporates all audiences (build a message map), pull your client stories (humanize and create emotion about your work) and send them out in a strategic and coordinated plan and send them out OFTEN.
It is estimated that nonprofit use an average of 11 content marketing tools to convey their promise. Below is a summary of the March of Dimes content strategy and how building awareness has increased funding to support their mission.
March of Dimes (Thank you Capterra!):
The March of Dimes has been around since 1938. Since then, they've helped to save thousands of babies. There are so many inspirational and life-changing stories that the organization has made public to show how their organization indeed makes a difference. In recent years, they chose to go to the Internet and begin content marketing so that people could follow the life of its 2012 national ambassador.
They used a multi-dimensional approach to content marketing: they began to blog, share the story on Facebook, create videos on YouTube, and share announcements on Twitter. This campaign helps to raise awareness and contributes to funding their mission.
By allowing the people they affected to share their stories online, the March of Dimes has created a content strategy that aligns with its mission: ensuring that every single baby gets a good and healthy start in life.
Want to learn more?
Join Allison Motz of Ascend Advisors and Erika Borg of Civic Allies Consulting for this key session of our new leadership series and we'll explore 10 tips to increase visibility and awareness including a review of "what is your promise?," social media management, website engagement, customer experience surveys for all levels of customers and volunteers and how to evaluate your outreach.
LEARNING OUTCOMES
Participants will learn ways to tell their organization's story effectively.

Participants will take home tools and websites that will help in their marketing efforts.