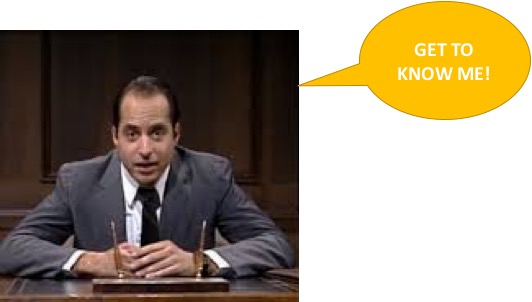 You're passionate, dedicated and excited to make your mark on your organization; however, you cannot do this alone and the Board of Directors are a key partner in moving the organization to its next level.
Whether you are the organization leader or an executive staffer who works with the Board or Board Committee, the Board's collaboration with the staff is key to the organization's success.
In 2011, a study of 3,000 nonprofit executive directors conducted by the Meyer Foundation and CompassPoint found nearly a third of them were very unsatisfied or only a little satisfied with their Board. And of the other respondents, 48% were only somewhat satisfied.
Within your career, your ability to effectively engage and manage the Board of Directors will be one of the most important aspects of your job, if not, THE most important aspect of your job. They are the boss, but you need them to be effective to achieve success.
Setting the right tone and developing a balance allowing you to work and productively collaborate with the board is the only pathway to success, for both you and the organization.
How do you work with them effectively?
First and foremost, get to KNOW your Board.
(For those of a certain age, consider Jon Lovitz's SNL character who used the tag line "Get to Know Me!")
Tip one: Take the time to read their policies and past Board minutes.
The existing Board policies and past Board minutes can provide you with information about what they expect from one another (Roles & Responsibilities Document), how they operate (ByLaws), their committees, and how they interact (who speaks the most at the meetings, who attends the meetings, who leads, etc.)
Tip two: Conduct your own "listening tour" with the Board members.
It is likely you met some of them during your interview or your work with a committee of the Board, but go beyond the meetings. Consider having coffee with each Board member to hear their perspective on where the organization is and where they think individually it should go.
If you are not the organization CEO and/or President, make sure you inform your leader of your intention to meet with members of the Board and be ready to explain how your "listening tour" is the tool you are using to learn more about them individually.
"But Allison, what if my CEO and/or President says they prefer I do not meet with them?"
If your CEO and/or President prefers you NOT meet with the Board, try to learn why. How you can work through this depends on why they have concerns about the idea so you need to listen.
Based on their specific concern, you may have your own idea of how to learn more about the Board, but here are some options too:
Ask your CEO and/or President if they would like to participate in the meetings with you-time might be an issue here, but it might also resolve any concern with your CEO and/or President that you are attempting to undermine them in any way.

A good leader should welcome the opportunity for their staff to expand their knowledge and network, but sometimes, they have other reasons for not thinking this is a good idea they can share.
Look up the Board members on LinkedIn and/or other social media network and connect with them (at least try using a personal message about who you are and your desire to know them better). This connection can lead to a conversation or, at the very least, you will have better knowledge about what they post, groups they belong to, etc.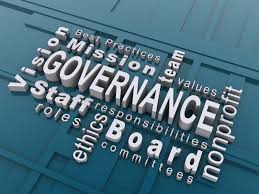 Like what I've shared so far?
If so, learn more at my next Foundation Center Midwest Training.
My class will provide you with the 10 tips to help guide your Board to a planning process, developing the skills of your members, developing committees, and how to facilitate your Board and committee meetings.
Ten Tips for Working with Your Board and Committees on Tuesday, December 19, 2017 from 9:00am-10:30am at the Foundation Center in Cleveland.