Whether you enjoy the budget process and numbers or you do not, your budget planning is an annual exercise that requires you to look at your vision and strategy from a more specific lens of finance.
• What if our event sponsorships are low next year?
• What if our grant from the state is eliminated because of the new Governor?
• If the President eliminates our funding, how much time do we have to find new resources?
• Maybe we should look to start an endowment?
Your budget is a guide and should align with your strategic plan goals and your operational plan for the next year. It is a guide because, in the fund development arena, you cannot always control some external forces, but how that impacts your expenses is something you can control.
So how do I build a budget that works for my organization?
Tip One: Know Your Organizational Goals
(And make sure your Board does too!)
To set a budget that reflects what you hope to achieve you need a plan to help you put your budget together, and that takes some time.
Look at your strategic plan and how it will operate in the coming year. Ask yourself if you have the existing financial AND human capital to achieve your goals. If you do, then you can move into Tip Two. If not, then start thinking about the resources you will need to complete your desired goals.
• Do you need additional staff to start a new targeted program?
• Do you need an evaluation of your programs to further your impact?
• Do you need to build awareness of your organization?
• How will you develop your Board and/or staff?
Perhaps you have an annual budget that you have been able to use each year as your base. This is excellent news but consider whether that budget really speaks to what you hope to achieve over the next year.
If you believe you need additional staff to kick-off a targeted program, think through the costs to get that program up and running including the time to market the program, onboard new personnel and the time to find the financial resources to support it.
An evaluation of your programs, even just one of them, provides an opportunity to identify your impact. Research what it will cost you and start thinking about who that research partner may be. Evaluations should be designed in concert with the program development to ensure you have measurable outcomes reflective of the work. And they cost money to engage a third-party, so be prepared to add this as an expense.
Building awareness of your organization is a full-time job given the power of social media and the variety of audiences you are hoping to draw from, so plan for someone to REALLY OWN that work. If you have a marketing person, you may need to purchase tools that can improve their efficiency or upgrade your enews system. You may want to invest the time to build an updated message map. Most funding plans should have correlated messaging and/or marketing efforts.
Board and staff development are critical to the successful growth of any organization. One cannot succeed without the other. What trainings would benefit them? How much do they cost and what is the time cost to make them a reality? (Don't forget to include the Leadership Conversations series in your budget:))
In the end, knowing where you want to take your organization is only one part of the budget process. It takes time to think through the costs in both time and money. Take that time.
Tip Two: It's Not Only About Money But People Too.
Building your budget should reflect what you know about the actual budget outcomes for the current year and how well you know your revenue base.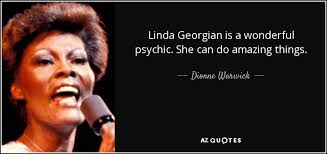 Do you often get asked, "So how much should we put for revenue from grants? Will we get more next year?" Do you feel like answering, "Well, let me get my crystal ball and call Dionne Warwick, and I'll get back to you."
Actually, you can make an estimate based on two things:
1. How secure are your relationships with your existing funders? Do you engage with them regularly? Are they happy with the results your organization has achieved?
2. What do funders see in the upcoming year as it relates to grant funding? What is the philanthropic environment focused on (hot issue of the moment)? How is the stock market?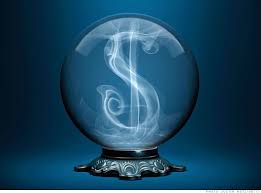 To know the answers to these two points, you should have a conversation with each of your existing funders and those funders you are hoping to engage in the upcoming year. Program officers are a wealth of knowledge, and they are closer than anyone to those who provide the funds they manage. Speak with them and listen with intent.
Personal Donors.
Take the time to really evaluate the top 20% of your personal donors and strategize your engagement in the upcoming year with them. Do they know how much their support matters? Do they feel appreciated? What are the possibilities they could give more? Is there any opportunity to ask them about a planned giving plan?
Look long and hard at your signature events, small events, and crowdfunding initiatives. Do they bring you the ROI you want? How much of the staff time is dedicated to the planning and are you including that in your calculations?
Want to talk about your budget process more?
Let's have a conversation about building your budget for the next year. Bring your drafts, your questions, and a little humor because it goes a long way!
And That's What Friends Are For